Today I attended a screening of the movie Air about how Sonny Vaccaro and Nike pursued the legend Michael Jordan at the Lincoln Square AMC. This partnership went on to change the world of sports and culture, and the sneaker landscape has never been the same since then. The movie premiered at South by Southwest SXSW on March 18, 2023 and opens in the US on April 5th.
Overall, we give this a 4.5 out of 5 stars ⭐️⭐️⭐️⭐️ + 1/2⭐️ (waiting for that half star emoji!). Read on for details.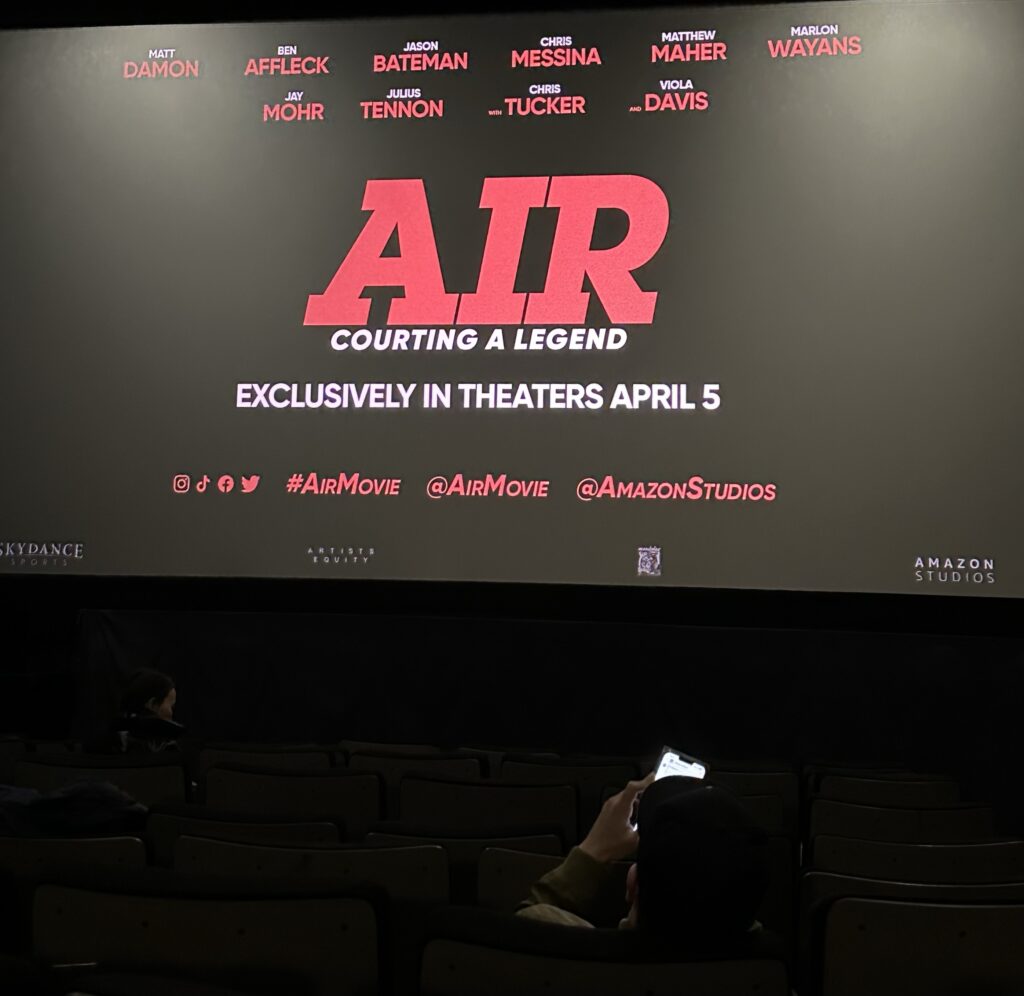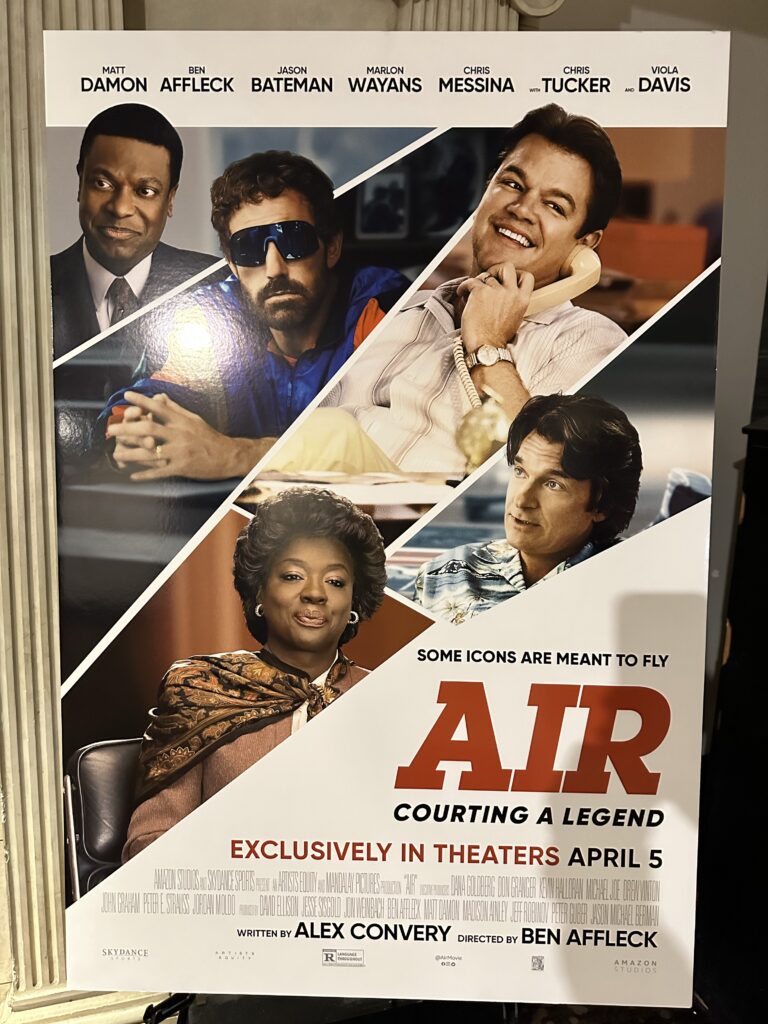 The movie has an all-star cast including Matt Damon as Sonny Vaccaro who was the Nike scout who was the force behind signing Michael Jordan beyond all odds. Other stars include Ben Affleck as Nike CEO Phil Knight, Jason Bateman, Marlon Wayans, Chris Messina, Chris Tucker, and Viola Davis.
With a cast like that, all that was left was to ensure a great story. Fortunately the real-life story is amazing, and this cast delivered a performance worthy of watching.
One additional note is that I really admire the directorial choice on how they decided to depict Michael Jordan. I don't like to give out any spoilers or surprises, so you'll have to watch to see what I mean.
Although some may be led to believe that this is a basketball movie, it definitely is not a basketball movie in the traditional sense. Instead it delivers a powerful story of overcoming all odds to reach a seemingly impossible goal which has wider appeal whether you are a basketball fan or not. Actual basketball playing was a minimal amount, and instead we follow Sonny Vaccaro's journey in putting down the foundation to drive Nike into the global powerhouse it is today. This was far from the case back in 1984 when the movie was taking place as Adidas and Converse both had greater marketshare than Nike's fledgling basketball department.
Speaking of 1984, if you were a kid of the 80s or really enjoyed that time period, this movie was also quite the treat. You get a lot of reminders of those times whether in a great soundtrack (Blister in the Sun, Time After Time, and more!) or with a look back at the trends, fashion, and fads at the time. These were all a trip down memory lane for me which caused a chuckle and smile.
Speaking of chuckling and smiling, I must compliment the movie on making me laugh out loud on a lot of occasions. Ben played Phil Knight really well and elicited a lot of laughs as did Chris Messina as agent David Falk, but there were plenty of laughs all around. Beyond the laughter though, there was a lot of emotion wrapped into Sonny's path towards success which gave me a lot of Rocky Balboa underdog vibes. Even though I knew the end of the story, as we do in many movies, it was powerful and inspirational.
I purposefully left out a summary of the plot and plot points as this should be a journey for you to experience at the movies. Many of you may already know the story whether as a Michael Jordan, Nike, or general basketball fan, but this story is one worth watching. I strongly recommend going out and watching this movie.
I want to give big thanks to 1iota for the screening that I attended and allowed me to enjoy it with my Air Jordan 1 Retro High OG Patent Leather Breds as seen below. Go and watch this in the theater when it comes out on April 5!